Clark Schaufele, Piano
Piano collaborator and presenter of Listen-Up!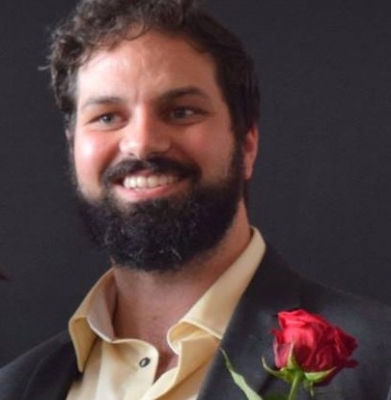 -
Alberta-born pianist Clark Schaufelereceived his Doctorate in Music (Piano Performance) degree at the Université de Montréal under the guidance of Canadian pianist and educator, Paul Stewart. As the Head of Piano at the Regina Conservatory of Performing Arts, Clark enjoys a multi-faceted career, spanning genres beyond classical piano - on both the keyboards and the double bass, he has been involved in many performances, tours, and studio recordings, ranging from classical and jazz to country and folk. At present, his solo folk/pop project, Clark&Marcy, has brought his unique combination of voice and double bass to a wide audience in Montreal, Regina and elsewhere. A dedicated educator, Clark has been involved in various musical theatre productions, including performances such as Gilbert and Sullivan's Pirates of Penzance, Monty Python's Spamalot, the broadway hit, Grease, and Into the Woods. Over the past several years, he has also enjoyed working as a teacher and accompanist at the Banff Summer Strings Program as well as a performer at the Orlando Festival in the Netherlands. Clark has benefited greatly from the musical guidance of Paul Stewart, Henk Guitart, Marc Durand, and Jean Saulnier.
---