Stewart Wilkinson
Choir Director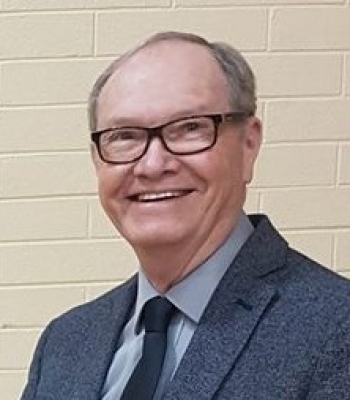 -
Stewart Wilkinson recently retired from Luther College High School in Regina, Saskatchewan, where he was covering a two-year educational leave. Born and educated in Canada, Mr. Wilkinson received his BA and BEd (music majors) from the University of Saskatchewan, and his MMus (choral conducting) from the University of Regina.
For many years Mr. Wilkinson was chair of the Fine Arts Departments at Campbell Collegiate, Regina, Saskatchewan, where his choirs enjoyed international acclaim. With his top vocal jazz ensemble, The Classics, Mr. Wilkinson presented workshops and performances at the International Society for Music Education conference in Seoul, South Korea, several cultural exchange concerts in the People's Republic of China, a showcase concert at the International Jazz Educators Association conference in San Antonio, Texas, and two performances at the Montreux Jazz Festival in Switzerland. In 1999 Mr. Wilkinson was selected to direct the first-ever Saskatchewan All-Star Vocal Jazz Ensemble as part of the educational component of the Saskatchewan Jazz Festival.
In the fall of 1999 Mr. Wilkinson moved to Austin, Texas, where he served for twelve years a choral director at St. Stephen's Episcopal School. While there, Mr. Wilkinson organized several performance tours for his select ensemble, The St. Stephen's Madrigal Singers, including New York City, San Francisco, Banff, Taiwan, Germany, the Netherlands, Hungary, Austria, the Czech Republic, Washington, D.C., and the People's Republic of China. In January 2007 Madrigals were one of only two high school choirs from the state of Texas to be selected to participate in the National Endowment of the Arts' American Masterpieces Festival: Crossing the Divide, where they presented a showcase concert and participated in a massed choir of some 600 voices.
Personal honors include having shared the first-ever Downbeat Magazine Award for excellence in music education in 1990, and having received both the Saskatchewan Choral Federation's 1992 Pro Musica Award and the Saskatchewan Music Educators Association's 1993 Outstanding Achievement Award. Mr. Wilkinson has frequently served as a choral and vocal jazz adjudicator and clinician throughout his career. In 2004, despite having been out of the country for some six years, Mr. Wilkinson received an award of merit from the Association of Canadian Choral Conductors in recognition of his 25 years of service to choral music in Canada.
---